Joana Paiva and Luís Valente, co-founders of iLoF – Intelligent Lab on Fiber, a INESC TEC spin-off that promises to revolutionise disease detection, were included in Forbes magazine's list of the top young entrepreneurs in Europe.
Joana Paiva, research collaborator at INESC TEC's Centre for Biomedical Engineering Research (C-BER), and Luís Valente, a former INESC TEC researcher, founded iLoF  in 2019 and are two of the 300 young entrepreneurs included in the magazine's list – more specifically, in the Science & Healthcare category. "This distinction in the Science and Healthcare category means a lot to us, especially in these uncertain times, when so many of our scientists are leading a battle against a common enemy. It is, without a shadow of a doubt, a very proud moment for us and for the whole team", said Joana and Luís.
iLoF: the system that fights against Alzheimer's
In order to tackle Alzheimer's disease, iLoF resorts to a portable system that acts as a library of biomarkers of different neurodegenerative diseases, and enables quick and low-invasive tests on diseases such as Parkinson's or brain tumours, using only microliters of blood.
ILoF, currently incubated at the Faculty of Medicine of the U.Porto (FMUP), uses Artificial Intelligence and photonics, in order to reduce the costs and time of drug development. The start-up was founded in 2019 and has already raised over €2M of investment.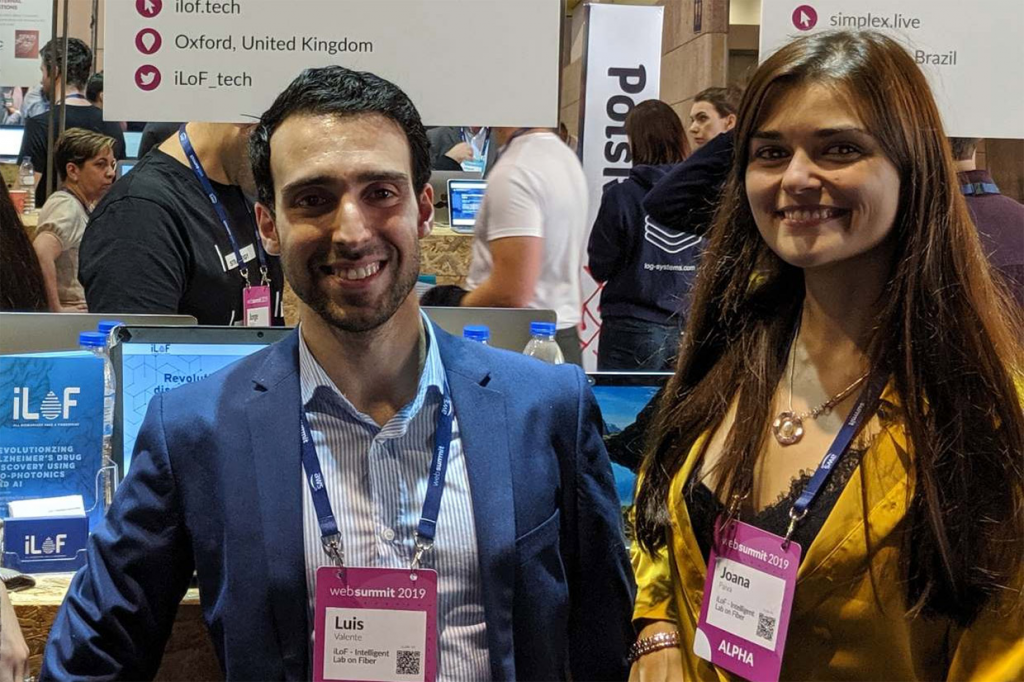 The array of distinctions
Over the past four years, the American magazine Forbes has been electing the most promising young people in Europe, and bringing them together on the "30 under 30" list, considering several categories – namely Manufacturing & Industry, Science & Healthcare and Social Entrepreneurs.
For the iLoF team, "this distinction is undoubtedly a validation of the relevance of the vision behind the iLoF platform, and its enormous potential to transform the way stratification and detection is carried out". "It is also a recognition of the work carried out by the entire team and partners, which will certainly help to further accelerate iLoF's market uptake and its impact on society", said Joana and Luís.
This year's list is the result of thousands of international recommendations and months of research, ending with a list of 300 young people aged 30 or under, who are redefining 10 industries in 32 European countries.
Moreover, the University of Porto also awarded Joana Paiva with the Citizenship Active Award 2020, an honour for members of the student community that, over the last year, stood out in the development of extracurricular citizenship activities. Thanks to the work developed at iLoF, Joana Paiva won the Award in the Entrepreneurship category.
ILoF has more awards and distinctions, including Altice Innovation Award, Born from Knowledge Awards and EIT Health Wild Card Competition.
The INESC TEC researcher mentioned in this news piece is associated with CIM/FMUP.