«Research and technology for the sustainability of forest value chains» was the theme that gathered national and foreign experts on 14 November at INESC TEC's Auditorium B.
Under analysis was the contribution of digital technologies to the increase of the sustainability of operations from the forest to the factory and the challenges that arise from its adoption in Portugal. For that, the workshop that was organised by INESC TEC brought together forest owners, companies, industry and academia.
The event was organised in three round tables, focusing on the themes «efficiency, flexibility and risk management», «the ecological dimension of sustainability» and the «collaboration and promotion of the social dimension».
But before the debate, the expert Mikael Rönnqvist from the Université Laval, Quebec, Canada, made a presentation on "The most important advances in the research of forest value chain sustainability" and Alexandra Marques, a researcher of INESC TEC, analysed the «Technologies for Forest Value Chains in Portugal».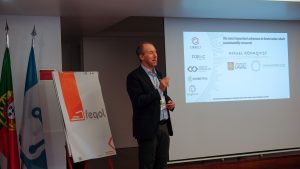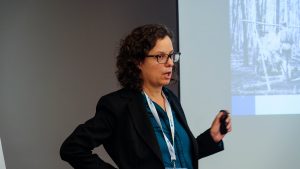 One of the highlights of the event was the Think-tank with Mikael Rönnqvist, which introduced the Scandinavian and Canadian experience, thus enhancing new projects and collaborations.
The researcher mentioned in this news piece is associated with INESC TEC.