The Blue Bioeconomy Collaborative Laboratory (B2E CoLAB) is a private non-profit association operating full speed since 2020, focused on helping to shape a new blue bioeconomy, by bringing together research, education, innovation and business – for a better and more sustainable world.
This month, we talked with Elisabete Matos, Technical and Scientific Coordinator of B2E, within the scope of Aquaculture Europe 2022.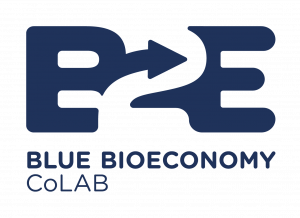 Name of the organisation: Blue Economy Collaborative Laboratory (B2E CoLAB)
Business area: Blue bioeconomy
Name: Elisabete Matos
Position in the organisation: Technical and Scientific Coordinator
INESC TEC centre with which collaborated: TEC4Sea
Project manager at INESC TEC: Carlos Pinho
What is the connection between B2E and INESC TEC?
INESC TEC is one of the associate founders of B2E; the Institute was present during CoLAB's establishment and participated in the definition and implementation of our strategy.
What are the main results of this collaboration?
In addition to said contribution to our modus operandi, we've been involved in several calls to R&D projects, within the scope of the PRR or other funding programmes, and in many joint internationalisation activities in the field of aquaculture.
How do you rate your experience with INESC TEC?
Simply amazing. We have been developing several joint consortia and INESC TEC values creativity, openness, and thoroughness.
What do you value most in this collaboration?
Interacting with people – the members of INESC TEC who work with us regularly are open to new challenges, and provide an original outlook on things, improving the value of our projects.
Recently, CoLAB B2E participated in the Aquaculture Europe 2022, which also featured INESC TEC. How do you assess this event?
B2E participated in the event via a collaborative stand, together with INESC TEC; our main goa was to present both institutions as potential business and project partners. The event also features one of the major scientific conferences dedicated to aquaculture, and INESC TEC had the opportunity to present the results of the Institute's research work – we're very happy to attend Paula Lima's presentation!
What can we expect from B2E in the upcoming years?
Dedication and hard work, towards a more solid and technologically advanced aquaculture sector in Portugal – always with INESC TEC support.