On November 5, INESC TEC and INESC P&D Brasil jointly signed a cooperation agreement with the State of Espírito Santo (Brazil), regarding scientific development, technological innovation, entrepreneurship and the implementation of joint work.
More specifically, the protocol aims at fostering an approximation of the universities and research institutions of the State of Espírito Santo to INESC P&D Brasil and to the INESC Brasil Network. Among its provisions, the agreement foresees promoting mobility of post-doctorates and students at postgraduate level or within the scope of research projects, between the higher education institutions of the Brazilian State and INESC TEC, and vice versa.
The agreement also aims at stimulating entrepreneurship and the creation of start-ups in the state of Espírito Santo, taking advantage of INESC TEC's experience. The objective is to foster the understanding and cooperation between start-up companies in the State and companies incubated by INESC TEC.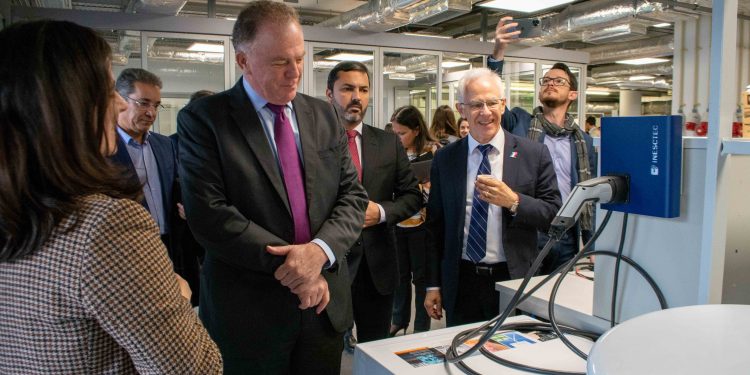 The signing ceremony took place at INESC TEC's facilities, in Porto. Renato Casagrande, Governor of the State of Espírito Santo, José Manuel Mendonça, Chairman of INESC TEC Board and Vladimiro Miranda, Chairman of INESC P&D Brasil, signed the agreement. Rui Oliveira, member of INESC TEC Board, responsible for the intercontinental and international relations, and Cristina Alvarez, Secretary of State for Science, Technology, Innovation and Professional Education of Espírito Santo, witnessed the act. Afterwards, the Brazilian delegation was offered the opportunity to visit INESC TEC laboratories in smart grids and in autonomous underwater robotics.
The researchers mentioned in this news piece are associated with UP-FEUP and the University of Minho