INESC TEC is part of the consortium of the rePLANT project, led by the collaborative laboratory ForestWISE, which aims to create new technologies and services, mostly supported by digital technologies, in the fields of integrated forest and fire management.
The project will implement eight strategies, structured according to industrial research activities, and organised into three major areas of activity: forest and fire management, risk management, and circular economy and value chains. It integrates initiatives such as forest monitoring with optical cameras, the development of new sustainable forest management models for the main Portuguese forest species or the use of robotics in forest-related operations.
"This project is a unique opportunity to create the foundations for the transformation that is needed in the forestry sector. INESC TEC, together with the most relevant companies in the forestry, energy and technology sectors, joined the academia and experts to define the best strategies for said transformation, towards more sustainable forests, thus addressing the needs of future generations", said Reinaldo Gomes, researcher at the Centre for Enterprise Systems Engineering (CESE) and project manager at INESC TEC.
With an investment of €5.6M, rePLANT is a mobilising project supported by Compete Portugal 2020, through the POCI and Lisbon 2020 programmes, with a duration of three years (2020-2023). The project, presented publicly on March 23, brings together 20 entities, from companies to universities and research centres, all of them aiming to study the forests and their valorisation, involving more than 70 researchers and specialised technicians who develop new technologies to improve Portuguese forests and make them safer.
What is INESC TEC's role in the project?
INESC TEC participates in this project through five of its research centres. The CESE will be responsible for the development of new technologies (adaptation of a mobile application) for expedited forest inventory, an IoT platform that connects all players in the chain and also the adaptation of the "forSCOPE" decision support system, in order to plan and control forestry operations and logistics.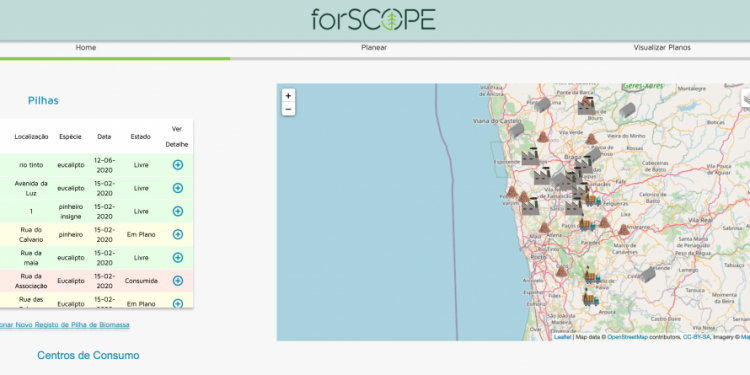 The Centre for Innovation, Technology and Entrepreneurship (CITE) will explore potential business models to market autonomous machines/tools.
The Centre for Robotics in Industry and Intelligent Systems (CRIIS) will develop multi-functional and precision tools and automation/sensing systems.
The Centre for Industrial Engineering and Management (CEGI) will apply a mental model approach to establish appropriate risk communication strategies.
The Centre for Information Systems and Computer Graphics (CSIG) will contribute to the interoperability and availability of the data sent by tools' sensors to the IoT platform.
The INESC TEC researcher mentioned in this news piece is associated with INESC TEC.