The ninth edition of VISUM Summer School took place last month, with 87 participants from 20 nationalities attending online. The Summer School, focused on computer vision and machine learning, aims to become an educational reference point in these fields. 
The programme included workshops, lectures and a debate session on the regulation of Artificial Intelligence. Students also participated in a competition organised in partnership with FARFETCH, a Portuguese-British online company for luxury fashion. This is the second time that VISUM Summer School has taken place entirely online, due to the pandemic, and this model is expected to last. According to Ana Rebelo, leader of the organising committee and researcher at the Centre for Telecommunications and Multimedia (CTM), organising online events facilitates the participation of students from all over the world. 
The FARFETCH Challenge
VISUM's design component allowed students to apply their knowledge to a real industry problem. In this year's challenge, students developed an algorithm to retrieve products that complement fashion pieces. In order to address this challenge, the participants had access to a private FARFETCH database. The idea was to solve the issue of filling in gaps when planning outfits. When presenting a subset of items from a type of garment, and a set of potential candidate products from a missing category, the algorithm had to be able to retrieve the most compatible candidate item.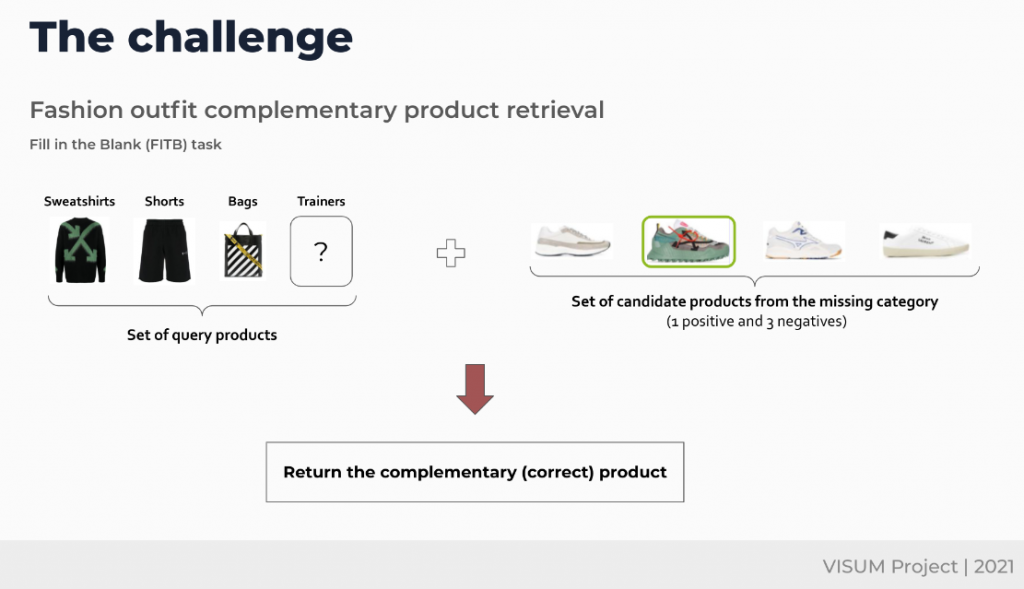 A base model was implemented and provided to participants. Most teams were able to implement and test various approaches, qualitatively surpassing that model by a considerable margin. The best performing solutions were selected for presentation and evaluation by a panel of judges, on the last day of the Summer School. 
The debate: regulation of Artificial Intelligence
The debate on the regulation of Artificial Intelligence was moderated by André Matos, a professor at the Universidade Portucalense, and it included a panel of experts in the fields of law, technology and Artificial Intelligence. The discussion focused on several topics, including the important role played by regulatory bodies in providing legal support when implementing Artificial Intelligence algorithms in society, or the urgency to train people who work in the legal areas of digital literacy.  
The organising committee included members of INESC TEC, FEUP and IPO. According to Ana Rebelo, the objective is to keep organising the Summer School, in order to reach more students, while contributing positively to the scientific community.  
The INESC TEC researchers mentioned in this news piece are associated with INESC TEC and UP-FEUP.