PLUX aims to facilitate the access to solutions that cover the entire biosignals life cycle & drive biosignals innovation, from learning the first steps with BITalino, research with biosignalsplux, up to developing your next medical device.
We had a conversation with  Pedro Duque, R&D Services Manager at PLUX.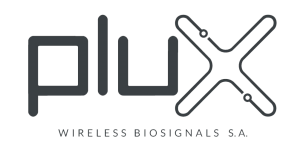 Name of the institution: PLUX Wireless Biosignals
Business area: Biosensing
Names: Pedro Duque
Position in the institution: R&D Services Manager
INESC TEC centre with which the company collaborated: Centre for Biomedical Engineering Research (C-BER)
Names of the project: TexBoost
Project manager at INESC TEC: Miguel Velhote Correia
What is the connection between PLUX and INESC TEC?
We collaborated with INESC TEC within the scope of the TexBoost mobilising project, funded by ANI. More specifically, regarding PPS1 – Digitization and Dematerialization, and AN2 – Tools for the dematerialization of the conception process of clothing for sports.
What are the main results of this collaboration?
The TexBoost mobilising project aimed at the digitisation and dematerialisation of physical prototypes in the process of developing technical clothing for sports, i.e., dematerialised modelling of sports clothing, and a cycling suit with integrated bio-signals sensors like ECG, EMG and IMUs.
Besides the sensorised suit, the project led to the development of a mobile app to collect concrete data and systematise information. This way, companies will be able to optimise the fitting and comfort of the clothing they aim to develop for specific athletes and/or sports, virtually and without the need for physical prototypes.
The project also included the development of two sensorised suits that incorporate motion capture technology and other sensors that collect biometric and biomechanical data, as well as data related to the athletes' movement – crucial to define the prototypes' shape and the properties of the raw materials used to create them. Finally, it also led to an application that collects data from sensors and process them, before providing them in an intuitive way.
How do you rate your experience with INESC TEC?
Being part of this consortium was a fruitful experience that favoured the exchange of technical knowledge between different entities, like INESC TEC, research centres like CITEVE, and companies such as PLUX e PR Têxteis.
What do you value most in this collaboration?
One of the outcomes of the mobilising project is the need to keep promoting development through the consortium, namely through an industrialisation initiative, towards continuing the joint development of sensorised suits, optimising products, and fostering said industrialisation process.
What can we expect from PLUX in the upcoming years?
PLUX will remain very active in the R&D of new solutions related to biosensors. It will also strengthen its presence in this market, as well as in m-Health and remote monitoring solutions. Finally, PLUX will remain a development partner and a technology contracting company within the scope of national and international consortiums.