Luís Rocha (CRIIS)
"We'd like to nominate Luís Rocha for "The Incredibles", due to his excellent performance throughout his spell at CRIIS, particularly his work on important projects for the Centre, like Scalable 4.0, Fasten and MANUFACTUR 4.0. His all-embracing technical skills, commitment and pro-activity in the quick search for solutions, as well as his role of mediator between the different teams and the coordinators of the Centre, make Luís Rocha an element of significant prominence at CRIIS. Moreover, he has an above-average ability to communicate adequately, favouring teamwork and promoting a good working environment".
–The Coordination of CRIIS
Which challenges will you embrace next at INESC TEC, now that the projects are ending?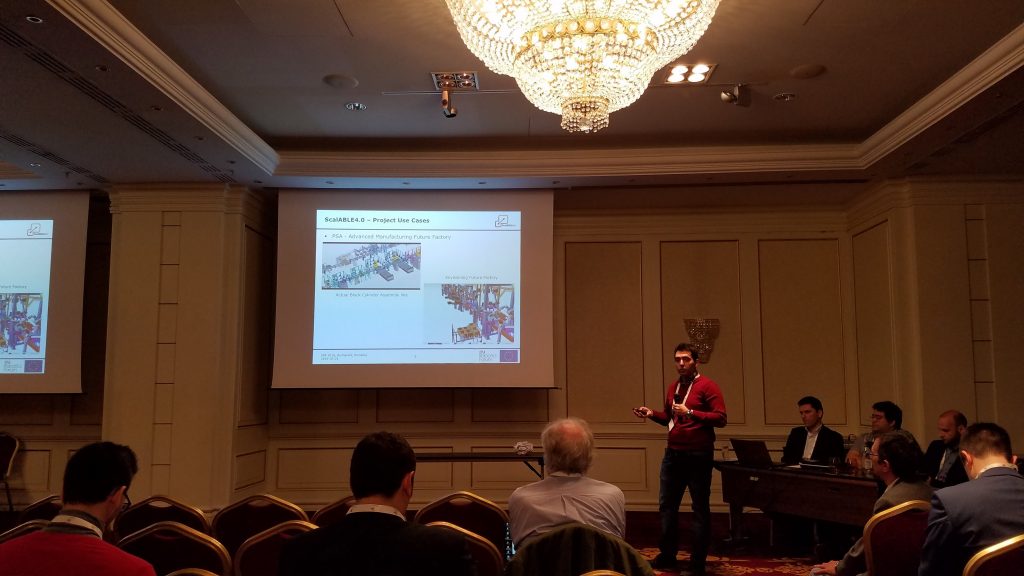 I will keep coordinating the CRIIS initiatives associated with the development of solutions to increase the responsiveness of industrial robots manipulators, as well as artificial vision innovations for the industry sector, in order to address the needs of ongoing projects. This way, we'll contribute to the clear definition of the scientific development strategy, while promoting the relationship between others development fields and the Centre's coordination. I will also lead some projects that were approved recently, like the XWELD, an initiative stemming from an open call of the European project TRINITY, which aims to develop an advanced robotic welding system based on simplified programming technologies similar to CAD models, smart path planning and advanced sensing for objects' detection and recognition.
In addition, one of my short-term goals is coordinating an EU project in the field of industrial robotics.
Coordinating CRIIS proved your teamwork skills. How will said skills contribute to the projects?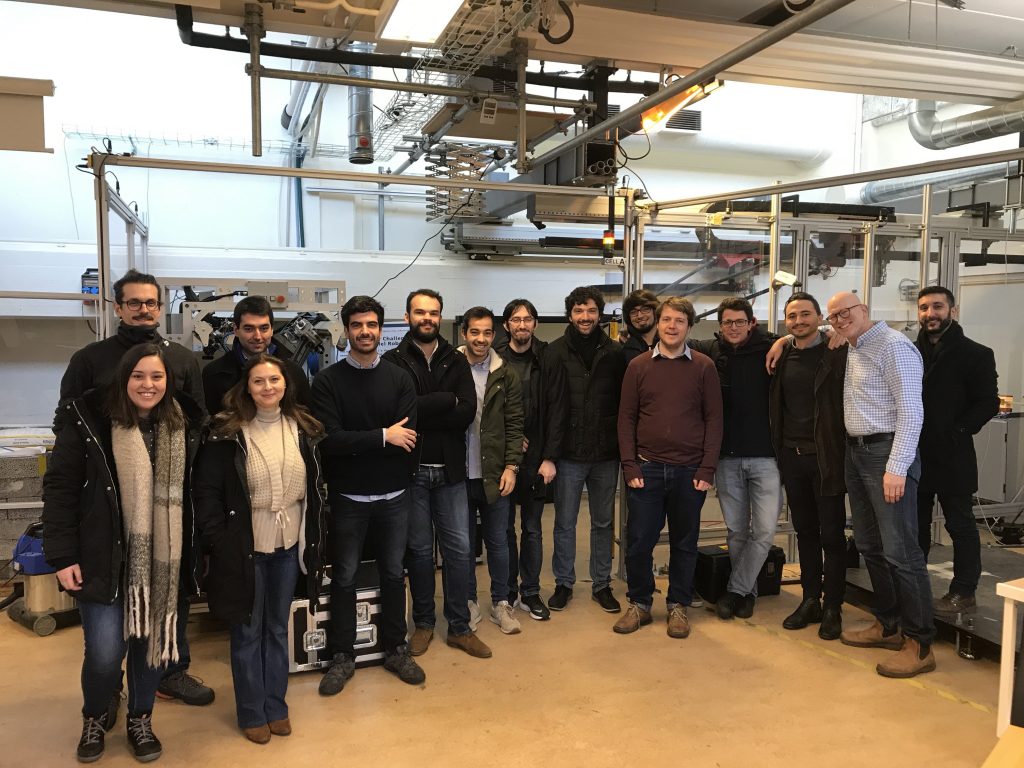 Given the complexity, multidisciplinarity, and even the nature of most R&D projects INESC TEC is involved in, teamwork becomes a particularly crucial aspect. In the majority of projects, teamwork is much more important that the quality of each individual's work, since the team faces complex technical challenges, which require the participation of people from different backgrounds, in order to reach adequate solutions and make the best decisions.
Therefore, it's crucial to create teams composed of people with complementary knowledge, who will naturally have different points of view, and who will necessarily debate them through close interactions, in search of solutions to different issues. This open interaction, combined with the spirit of commitment and unity around a common goal, leads to personal improvement and, consequently, to the rise of innovative ideas and approaches that can make a difference in the quality of results and the projects' impact.
How do you comment on this nomination?
I feel very proud and happy. First, I would like to thank the coordination of CRIIS for all the opportunities they have been giving me to improve, both personally and professionally. In fact, these past 10 years have been characterised by continuous learning knowledge, dedication and self-improvement. I would like to share this honour with all elements of CRIIS – particularly with those I had the opportunity to work with more closely, and who often supported the more technical tasks. I thank you all for the dedication and sense of duty you've always demonstrated, which contributed to this nomination, but also to the success of CRIIS projects. Thank you for your hard work.
Leonel Oliveira (CPES)
"During the previous month, Leonel Oliveira performed a service provision for EDP Comercial quite successfully; his tasks focused on a flexibility pilot with large energy consumers, promoted by the Energy Services Regulatory Authority (ERSE). He demonstrated his experience in the formulation of an optimisation problem, later applied to a real case focused on the management of the flexibility of electricity consumption in water distribution and supply networks. The tasks were significantly complex, with tight deadlines, and he demonstrated his resilience and dedication in delivering solutions in line with the client's expectations".
– The Coordination of CPES
 Briefly describe your role in this work.
INESC TEC carried out a set of energy flexibility audits to different facilities with large energy consumption, within the scope of a pilot-project promoted by ERSE. During this process, I played an active role in identifying and characterising the flexible loads existing in these facilities, while estimating the potential for flexibility in offers in the Regulation Reserve (RR) market. I also calculated the financial benefit obtained with the energy mobilisation and defined the test procedures and performance indicators to assess the participation of the facilities in the RR market.
Since we were able to determine that one of the facilities did not have enough capacity – in typical operating scenarios – to meet the minimum requirements for participation in the pilot, I also developed an algorithm to maximise the energy available for market offers, at the lowest cost, considering the supply needs, operating restrictions and applicable tariff regime.
Which were the main challenges? How did you overcome them?
 The main challenges have arisen during the initial and final stages of the project. In the beginning, there was not much information available on how to characterise and assess the energy flexibility of industrial processes – namely concerning the participation in the tertiary reserve market. In order to overcome this challenge, it became necessary to create a methodology to collect and process the data required to estimate flexibility, which would be easily adaptable to different facilities. As to the final stage, the main issue was the time available to create and test the dynamic model for maximising offers in the market. However, and since I already had some knowledge about optimisation heuristics, I was able to quickly develop a simple solution to the problem, capable of estimating the gains with the mobilization of RR, according to the restrictions and forecasting of the water supply for the following day.
How do you comment on this nomination?
It is with a great pleasure that I receive this acknowledgment; therefore, I would like to thank the Centre's coordinators for nominating me. Ricardo Bessa and David Rua were crucial to the success of this initiative, mainly due to their guidance and direct collaboration. I am grateful for all their support and autonomy that was given to me throughout the project. Finally, I would like to thank the remaining members of the team – Cláudia Rocha and Luís Paulo Cirne – for their contributions and help in different phases of the work. Thank you all.
Sara Oliveira and João Pinto (CTM)
"TThe CTM coordinators decided to nominate researchers Sara Oliveira and João Pinto for this month's "The Incredibles". Sara and João are quite professional and motivated, and the work they have been carrying out within the scope of their PhD has a significant scientific impact. Moreover, they have been collaborating in many of the Centre's activities at the same time. Regarding said extra activities, we'd like to point out the organisation of scientific events, as well as the supervision of interns and Master's degree students, as well as the support to other projects related to their PhD subjects. This recognition is a result of their professionalism and availability, as well as their high-quality performance in the activities they participate. They show tremendous willingness while carrying out extra activities, thus promoting the Centre. Their attitude was particularly important during June, when they collaborated in the organisation of Visum, while making significant scientific contributions, leading to innovative solutions to address the issues of ongoing projects – which were greatly praised by their colleagues".
– The CTM Coordination
What was your role in the organisation of VISUM 2020?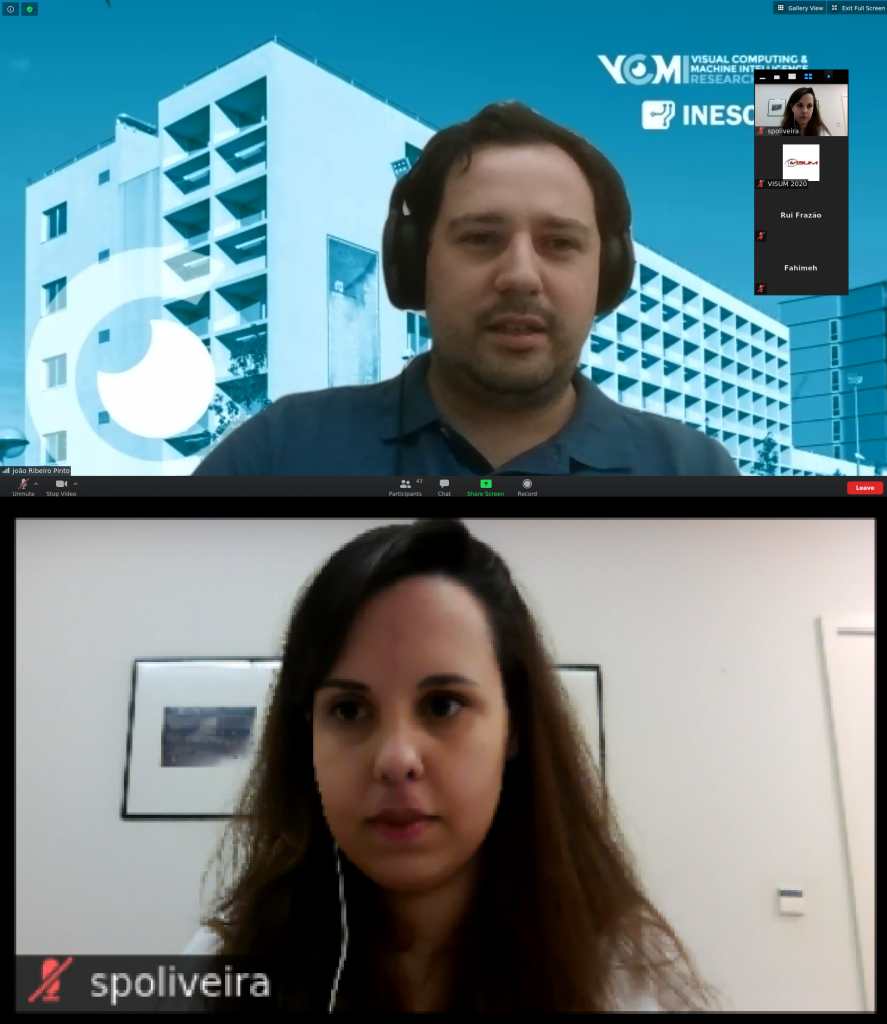 Sara: I started working on the organisation of VISUM in late 2017; I became responsible for the summer school branding, including the management of the website, social media, photography and merchandising. Moreover, I also support the logistical organisation and accounting/registration processes. This year, two members of the team helped organising the practical session of each speaker, and I was in charge of the "hands-on" interpretability, associated with Professor Mauricio Reyes' class, together with my colleague Wilson Silva.
João: The VISUM Summer School, organised by the Visual Computing and Machine Intelligence (VCMI) research group at CTM, includes an annual competition related to computer vision. This competition allows the participants to focus on a challenging task, where they can apply the knowledge acquired during the summer school, while directly discovering and dealing with the intricacies of computer vision tasks as a team; they also engage in a fierce competition for a place at the top of the leader board. The role of the project committee – led by Eduardo Meca Castro in 2020, and of which I was part – is to plan every aspect of this challenge to ensure its success and the best experience for the participants. I collaborated in the data processing and labelling, as well as in the development of computing platforms for the participants.  Besides the competition, I also had the pleasure to collaborate with Professor Marta Gomez-Barrero, by supporting this great biometrics researcher during her lecture on Information Security.
How did you manage to organise the summer school while working on your PhD? Would you like to point out any academic achievement during this period?
Sara: The organisation of the VISUM begins quite early, in mid-September, and it requires a lot of dedication; we need to make sure that all things are in order during the first week of July. Honestly speaking, the busiest period is June, and all activities done until then are periodic. In this sense, and thanks to the help of the excellent team behind VISUM, organising the summer school becomes compatible with PhD activities. The teamwork is incredible, and I'd like to thank all my colleagues who dedicated themselves to this project by the VCMI group.
From an academic point of view, the work I've been carrying out on digital pathology, together with my colleagues João Pinto and Tiago Gonçalves, was published precisely during the summer school. It's the first published work about classifying the HER2 protein expression in hematoxylin-eosin stain.
João: I must admit that it requires investing some of your personal time (a few lost nights and weekends). However, I consider combining this type of activities with the doctoral studies an absolute must, much more than a possibility. I recall what the great Doctor Abel Salazar said – "a doctor that only knows medicine, doesn't even know that." And I believe this idea fits perfectly into a PhD. I know research is essential and I try to publish as frequently as my work's maturity allows, and this second year of my PhD has been quite productive in this aspect. However, I consider that a PhD that leads solely to the creation of a papermaking machine is a wasted PhD. Beyond the quality research leading to impactful scientific papers, complete doctoral studies should include providing lectures, supervising students, planning workshops, organising scientific events, and collaborating in projects related to our work plans. All this is science, and all this is part of a complete researcher.
I am extremely thankful to the whole VCMI group for the opportunities to experience all these different aspects of science. My supervisor, Professor Jaime Cardoso, is flawless and remarkable and has always given me all the support I need for a successful PhD. Ana Rebelo and Ana Filipa Sequeira are doing an amazing job at encouraging our small biometrics group, especially with the international workshop we organised this year, the IWBF 2020. In addition, all the remaining members at the VCMI group are always ready to collaborate in initiatives like VISUM. With colleagues like these, it's easy to combine a successful PhD with other activities and projects.
How do you comment on this nomination?
Sara: I'm very grateful for this nomination, and for knowing that people appreciate my work, done with passion and dedication. It's so nice to know that our work is seen as something positive, and that we've contributed for the team we're part of. In my opinion, focusing on myself and dedicating myself exclusively to the PhD does not make sense; it is crucial to collaborate with those around me and participate in initiatives that promote our group and INESC TEC. I'm positive that activities like these are important to improve and develop skills that go beyond the scope of our research, while promoting teamwork. I believe João Pinto shares this idea, and I'd like to congratulate him as well: he really deserved this nomination! I'd like to thank the CTM coordinators for their support, acknowledgment and reassurance, which help us improve; and to VCMI, for making my work so easy and fun!
João: I am happy (and thankful to the CTM coordinators) to know that people recognised my effort and dedication in the doctoral studies, as well as in projects on related topics and events, such as VISUM and IWBF 2020. I understand how impossible it is to measure and compare the work of all PhD students: each one of us explores a different theme, with their own challenges and specific problems. Hence, I always keep in mind that the goal should never be to become better than my peers, but to be better than I was yesterday. I believe that this year, with the help of the whole VCMI group, I managed to do more and way better things than I have done last year, and I take this nomination as evidence of achieving this goal, and as additional motivation to continue my work with improved commitment.