The MACC User Group Workshop 2022, an event organised by the Minho Advanced Computing Center (MACC) with the support of INESC TEC – among other entities – brought together close to 70 people, from experts to users/potential users; the goal was to discuss topics related to high-performance computing (HPC) in Portugal and Europe. The future of HPC, advanced computing, sustainability, and social, economic and educational challenges in these areas were some of the themes explored during the event. The MUG Workshop took place on July 7 and 8, at the Crowne Plaza hotel in Porto.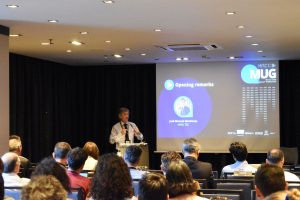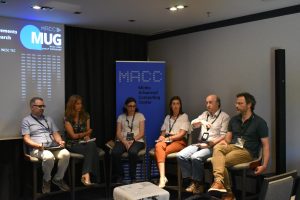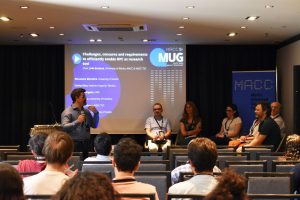 This year's edition aimed to encourage a collaborative environment between different stakeholders, promoting the adoption of advanced computing techniques and contacts with the operational team to improve the services provided to the scientific community.
It's important to mention that Elvira Fortunato, the Minister of Science, Technology and Higher Education, attended the event, with a presentation on the importance of green and sustainable computing in Portugal.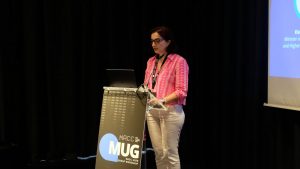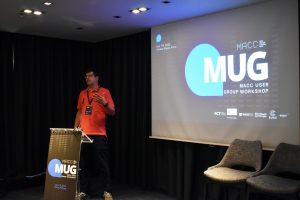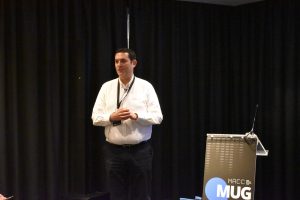 "As a national infrastructure part of the EU's European High Performance Computing Joint Undertaking(EuroHPC JU), MACC's mission is to promote and enable capacity-building, sharing and cooperation in advanced computing. Most INESC TEC researchers are potential users of the MACC and, therefore, active participants in the MUG community and events", said Rui Oliveira, member of the INESC TEC Board of Directors and Director of the MACC.
MUG 2022 was organised by MACC and supported by the Foundation for Science and Technology (FCT), University of Minho, UT Austin Portugal and the European EuroCC and RISC2 projects.
The INESC TEC researcher mentioned in this news piece is associated with UMinho.