For the second year in a row, INESC TEC attended the MEDICA, the largest international fair in medical technology and hospital consumables, which takes place annually in Düsseldorf (Germany). INESC TEC presented a set of technologies that have been developed in the field of Health and explored opportunities for collaboration, in order to promote new research and development projects – within the scope of TEC4Health and the Health Cluster Portugal.
The MEDICA brings together industry representatives, healthcare professionals, researchers and members of public entities, among others, from dozens of countries, promoting the demonstration of medical products and services. With more than 300 m2 of exhibition area, the event's participants had the change to know and test innovative solutions: from diagnostic support software, information systems, wearables and robots, to consumables, i.e., gowns, shoes, beds or mattresses.
"The participation of TEC4Health in this fair, in close collaboration with INESC TEC's Technology Licensing Service (SAL), focused on two main aspects: to understand the companies' receptiveness to certain technologies developed, in the fields of image analysis and instrumentation, thus boosting their transfer to the market, and to establish research and development projects with new entities attending the event", explained Carlos Ferreira, Business Developer of TEC4Health – also stating that INESC TEC's participation led to several contacts, which will be explored over the upcoming months.
The SmartHealth4All consortium, with INESC TEC's participation, was also represented through an exhibitor that disseminated the main results of said mobilising project over the past two years.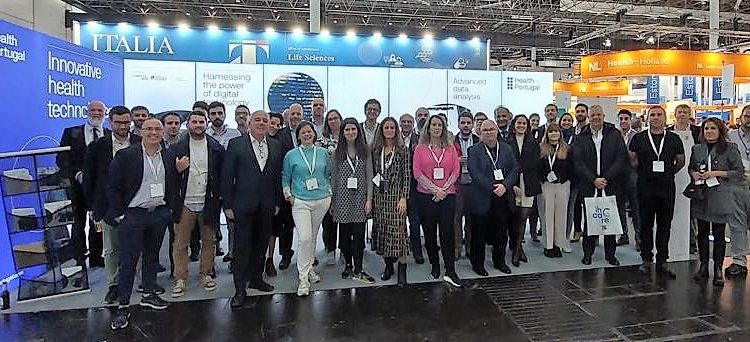 The 2022 edition, which took place between November 14 and 17, in Düsseldorf, welcomed more than 81 000 participants, and more than 5 000 exhibitors from 70 countries. Portugal was represented by 64 exhibitors, with 24 participating in MEDICA for the first time. INESC TEC was part of the Health Cluster Portugal endeavour, sharing the exhibition space with 10 other Portuguese entities.