The EOSAM 2022- European Optical Society Annual Meeting, one of the largest international scientific conferences on optics and photonics, took place between September 12 and 16 at the Faculty of Engineering of the University of Porto – with 350 researchers and students from around the world, who presented their work in the fields of optics and photonics. The programme of the event included a conference, tutorial sessions and a technological exhibition.
With a panel of renowned speakers, including Rachel Grange, Silvia Vignoli, Jacqueline Bloch, Arno Rauschenbeutel, Joseph Howard and Nuno Peres, the EOSAM promoted a discussion around the latest technological and scientific advances, focusing on the areas of optics and photonics.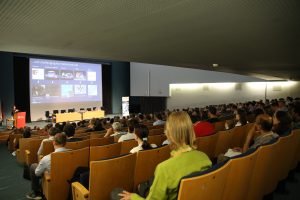 This year, the main themes discussed were Silicon Photonics and Wave Optics, Computational Optics, Design of Optical Systems, Biomedical Optics, Resonant Nanophotonics, Optical Materials, Thermal Radiation and Energy Management, Quantum Optics, Optoelectronic Nanotechnologies and Complex Systems, Borders in Optical Metrology, Optofluidics, Advances and Applications of Optics and Photonics.
Besides the scientific programme, the event included an exhibition to present some new scientific products of interest to the participants, with the presence of companies in the area, which demonstrated their latest technological advances, including Thorlabs, Toptica, Sphere and GLOphotonics.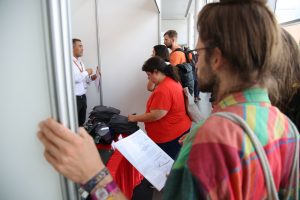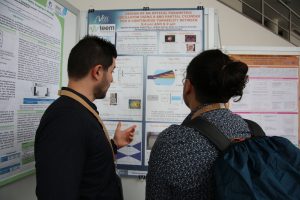 The scientific programme also featured tutorial sessions dedicated to students, with emphasis on "An introduction to quantum sensing as quantum information systems", presented by Ariel Guerreiro, a researcher at INESC TEC.
The international conference in the field of optics and photonics has been held annually. Each year, EOSAM moves to different optical centres, creating a unique experience for participants. This conference was previously organised in France, Scotland, Germany, the Netherlands, Italy and was also planned for Portugal in 2020, but due to the pandemic, it took place online.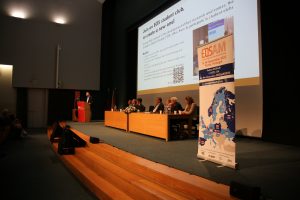 Orlando Frazão and Susana Novais, researchers at INESC TEC's Centre for Applied Photonics (CAP), acted as Local Chairs in 2022's edition. The conference was supported by the students of the SPIE Student Chapter of the University of Porto. João Claro, Vice-Chairman of the Board and CEO of INESC TEC, and Associate Professor with Aggregation in the Department of Engineering and Industrial Management at the Faculty of Engineering of the University of Porto (FEUP), also attended the event to present the work developed by INESC TEC.
The INESC TEC researchers mentioned in this news piece are associated with INESC TEC and UP-FCUP