"Prepare for the future. Know the present." This was the motto of the 19th edition of the Mostra da Universidade do Porto (U.Porto), which took place between April 21 and 24, at Gondomar's Pavilhão Multiusos. INESC TEC participated in this event promoted by U.Porto.
The Mostra da UP is an annual initiative that aims to inform young people about their choices regarding their academic future. After a two-year break caused by the pandemic, this year's event returned to a face-to-face edition – and, for the first time, it was organised outside the city of Porto.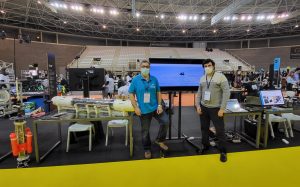 During the event, 14 colleges, 11 services and 14 research centres of the U.Porto community provided demonstrations, conferences, lectures, workshops, Q&A sessions and other interactive activities targeting younger audiences. The Mostra also featured other recreational activities, like the live performance of bands, exhibitions, and sports activities.
The INESC TEC stand featured the ResponDrone project, presented by the Centre for Telecommunications and Multimedia (CTM); the project comprehends a drone and its communications box, which are used to provide dynamic network coverage to users on land, e.g., rescue teams in emergency scenarios. INESC TEC also challenged the participants to learn how to set up their own Wi-Fi network.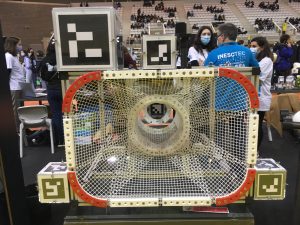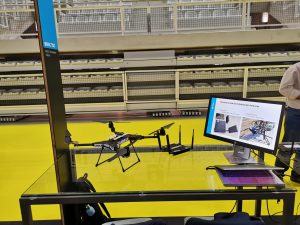 The Centre for Robotics and Autonomous Systems (CRAS) presented the submarine DART – an autonomous submarine for research and data collection on the seabed, along with navigation buoys and an underwater docking station for battery charging. The participants also had the opportunity to watch a demonstration of a Lidar, a laser sensor that recognises movement and measures distances.
The Mostra da UP welcomed more than 15 thousand people and 16 thousand virtual participants, including organised visits from dozens of schools from all regions of the country.